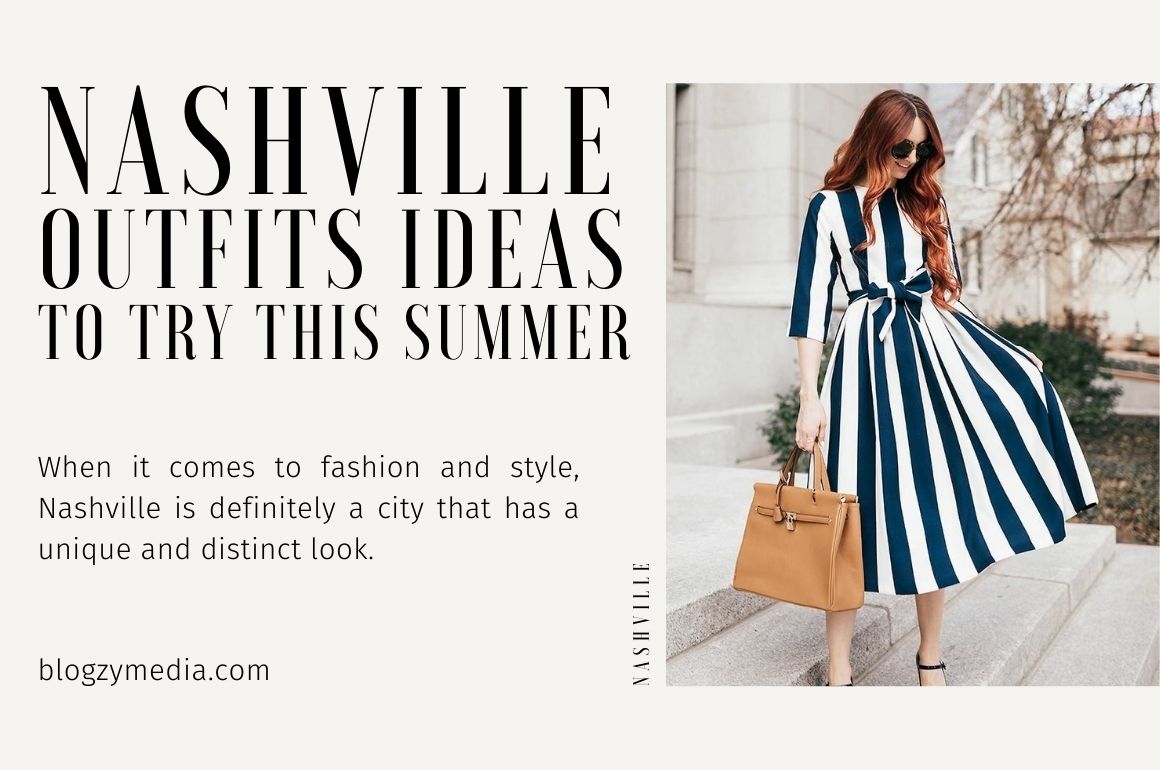 Nashville Outfits Ideas To Try This Summer
Introduction
When it comes to fashion and style, Nashville is definitely a city that has a unique and distinct look. If you've decided to visit this city, but have not yet decided on Nashville outfits, what are you waiting for? We believe there couldn't be a better idea than this to feel the city!
People wear specific outfits in Nashville for a variety of reasons. As the city is famous for its country music scene, so there's a certain cowboy, and the Western vibe is prevalent in the city. 
Thus, you will often see people wearing cowboy boots, hats, and denim jackets to pay homage to the city. Also, Nashville has that casual and laid-back vibe where you often notice people dressing in comfortable and practical clothing. 
If you want to go in-depth for such outfits, scroll below as we'll discuss some of the best outfit options for Nashville City to try out this summer!
What are Nashville Outfits
The outfits that you wear in Nashville refer to the fashion style, and clothing apparel famous in Nashville, Tennessee. This style is often concerned with country music and the country lifestyle. 
These outfits often include cowboy boots, denim jeans, plaid shirts, leather jackets, and hats like cowboy hats or fedoras. You can accessorize them with statement jewelry pieces, such as large earrings, or bolo ties. 
Overall, such outfits are famous among locals and tourists who want to experience the city's culture, and fashion scene. Plus. They are comfortable, and casual clothing items worth considering wearing.
History Of Nashville Outfits
Nashville, the capital of Tennessee, has a rich history of music, and fashion. In the early decades of the 20th century, the city became a hub for country music, and with the emergence of the Grand Ole Opry in the 1920s, it was known as the "Country Music Capital of the World." 
In the 1970s, the city's fashion began to evolve again with the emergence of the "Nashville Sound", and the popularity of country music. This brought about changes in the style of clothing worn by country music performers, as they began to incorporate elements of mainstream pop culture into their wardrobes.
In recent years, Nashville's scene has evolved even further, with artists and designers creating unique and eclectic looks that blend traditional country style with modern trends. This has led to a new generation of musicians and fashion icons, such as Taylor Swift, Kacey Musgraves, and Maren Morris, who are renowned for their bold and innovative outfits.
Nashville Outfits vs Breezy Outfits
When it comes to outfits of Nashville , the style tends to be a bit more country-inspired although all the clothing items are relaxed and comfortable as is the case in breezy outfits. The key here is to keep it casual, and comfortable, but with a touch of Southern charm.
On the other hand, breezy outfits are more light and flowy. They often feature loose-fitting fabrics, such as linen or cotton. They are an excellent choice for hot weather since they allow plenty of airflow and breathability. Sundresses, skirts, and loose tops are all great options for a breezy outfit.
Overall, Nashville outfits tend to reflect the city's heritage and country music scene, while breezy outfits prioritize comfort and a relaxed feel.
Top 8 Nashville Outfits Ideas To Try This Summer
Here are 8 city outfit ideas that you can try out to add some variety to your wardrobe. Be sure to read through them all so that you can find the perfect look for your next outing to the music city!
#1 Crop Top With Leather Skirt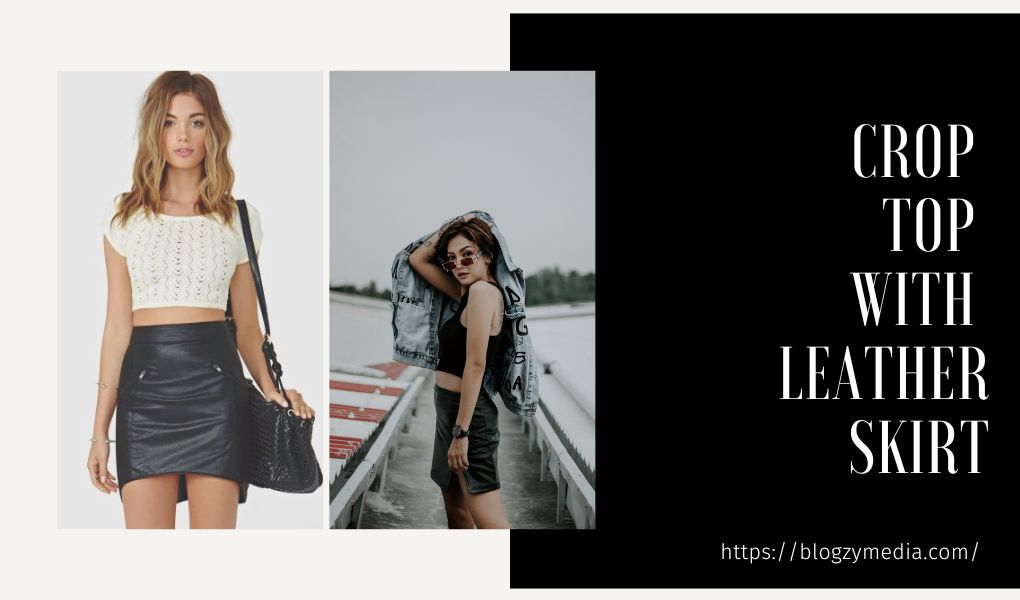 Let's suppose you're strolling down the streets of Nashville where the sun is shining, and the music is playing! The crop top is the perfect balance of cute and edgy, with its form-fitting style and trendy cut-out design. 
The leather skirt stands out as the outfit's star. The sleek, black leather adds a touch of sophistication to the whole look, while the flirty A-line cut makes the skirt fun and playful. As you walk, the skirt sways gently, catching the light and making you feel like a true fashionista.
Pair this outfit with strappy heels or ankle boots and you'll be turning heads all over town. This is one of the best Nashville outfits giving a perfect mix of sass and class and will make you feel confident and stylish no matter where your day takes you.
#2 Stunning Floral Dress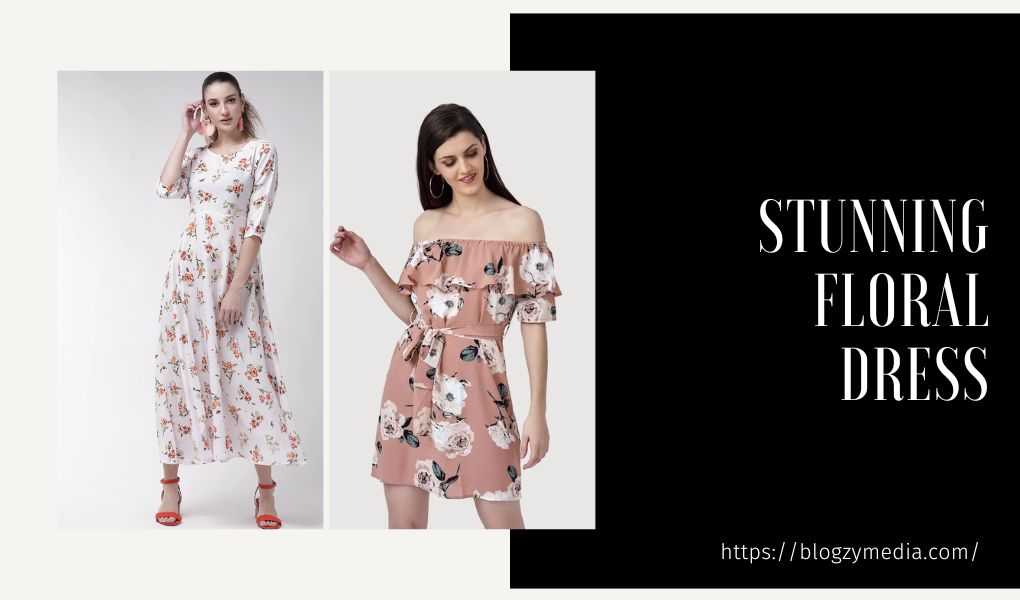 This attire is likely to make a memorable statement wherever you go. The gorgeous floral pattern features a vibrant array of colors that pop against the contrasting black background. The dress is expertly tailored to flatter your figure and highlight feminine curves.
To create a chic and elegant look, pair it with strappy sandals or heels, simple jewels, and a handbag. It's a stunning piece sure to make you look like a fashion pro.
#3 Nashville Outfits Striped Dress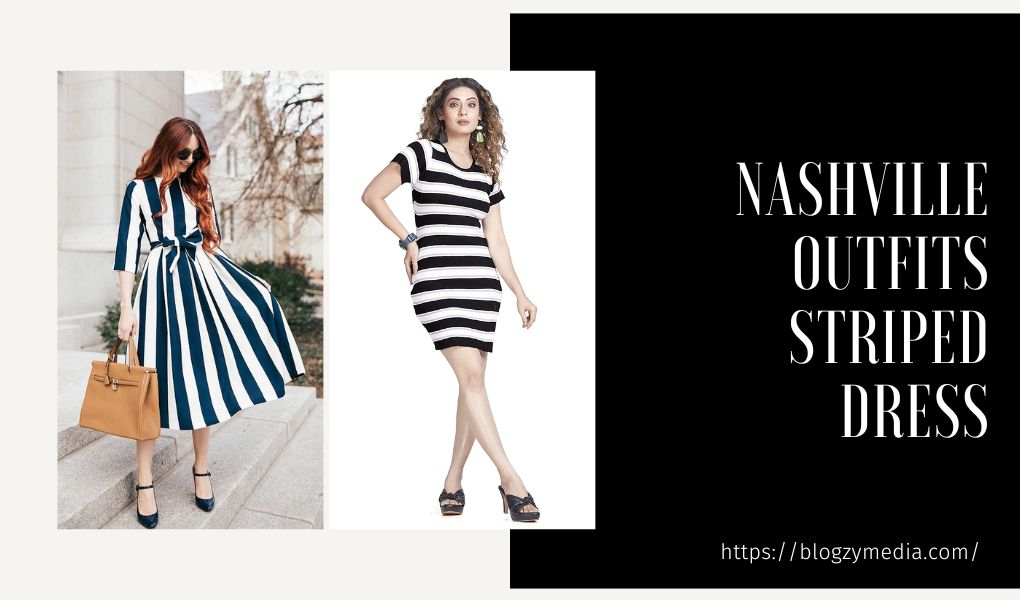 This dress feels so unique with its bold, colorful stripes that really make a statement. You'll look like a masterpiece in this dress. Moreover, it's super easy and comfy to wear. 
Wear some cute heels or pair them with some sneakers. Either way, you'll look and feel amazing. It also looks chic if you pair this outfit with some simple white sneakers and a denim jacket for a casual daytime look.
#4 Graphic Tee With Jeans Shorts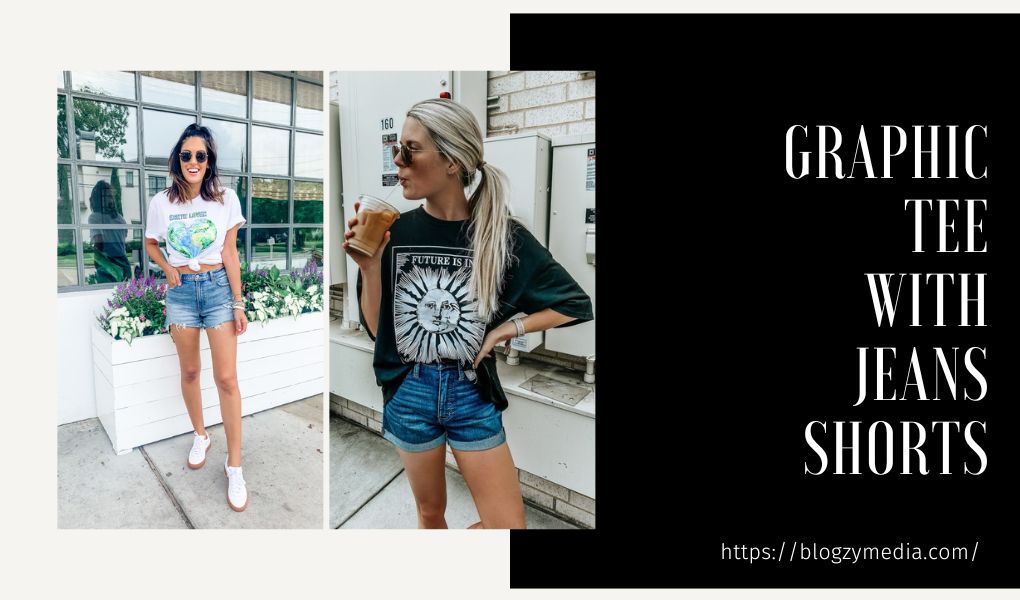 Have you checked Nashville outfits with a trend of pairing graphic tees with jeans and shorts? It's a comfy and casual look ideal for a relaxing day out.
The graphic tee adds a fun element to the outfit while the denim shorts keep it grounded and practical. Aside from that, simply glam it up with unique jewelry, or pair it with a pair of sneakers. 
#5 Fringe Dress Nashville Outfit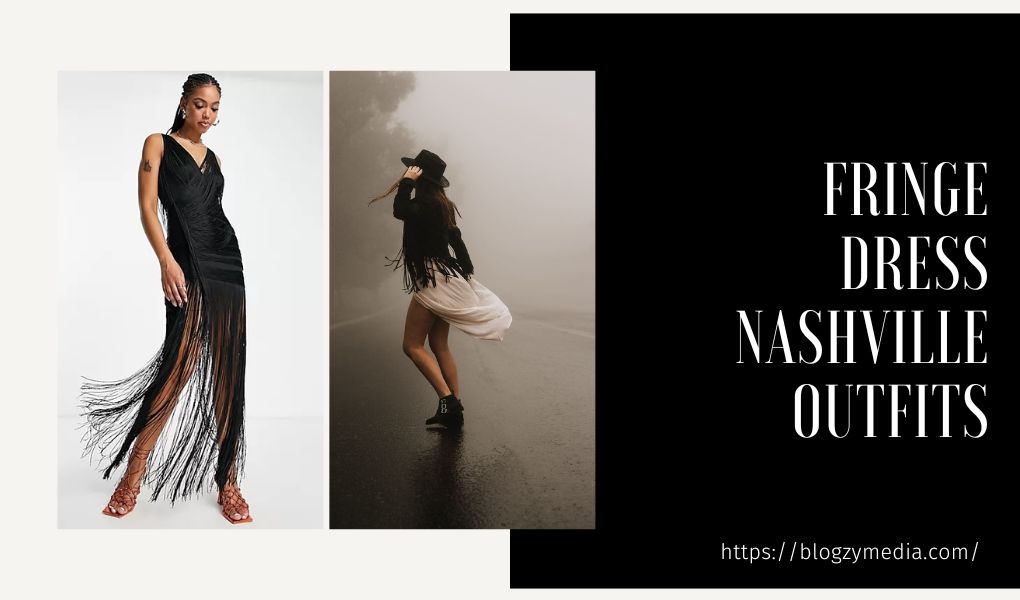 This Nashville outfits is a perfect blend of Southern charm and bohemian style. The dress itself is a stunning masterpiece, with layers upon layers of soft, flowing fringe that sways and moves with every step you take. 
This dress will make you feel like a true Southern belle but with a touch of edgy, modern flair. If you want to make this outfit stand out, pair it with heavy boots or high-heeled sandals, based on the occasion.
Whether you are going for a night out with friends or attending a music festival, this dress is sure to turn heads. Alternatively, you may pair it with your most preferred cowgirl boots and you are ready to rock. So, get ready to channel your inner country diva and shine in this outfit!
#6 Denim Jacket With Cowboy Boots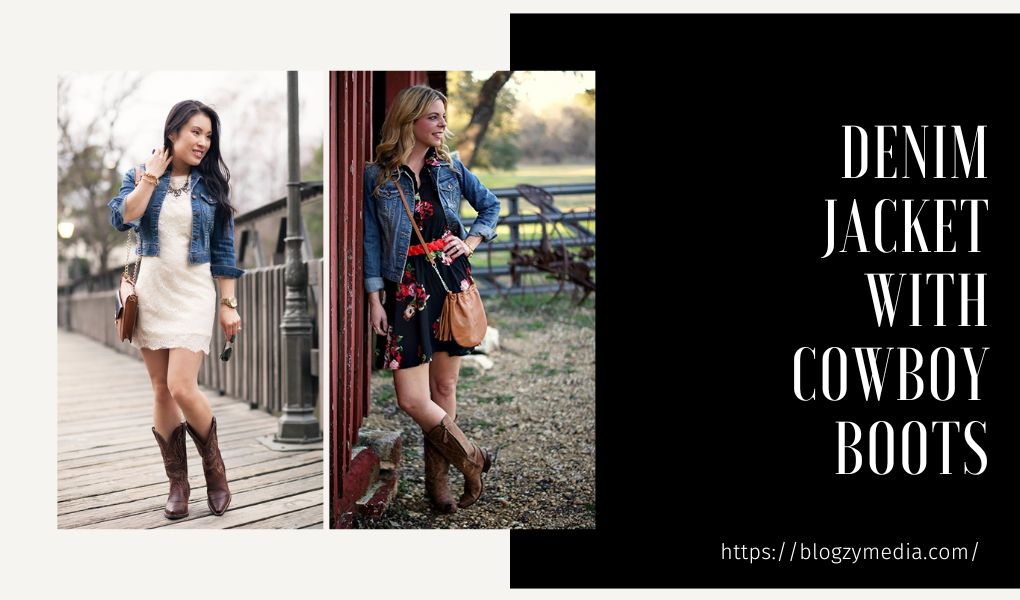 As you walk, you can feel the cool breeze blowing through your hair, and the sun beating down on your skin. Then, you're wearing your favorite denim jacket, the one that hugs your curves in all the right places, and you've paired it with a stunning pair of cowboy boots as one of the best picks among Nashville outfits.
Together, they create a perfect balance of traditional and contemporary style that's perfect for exploring the countryside or hitting up a honky-tonk in the city. This dress will make you feel confident, comfortable, and ready to take on the day in style.
#7 Plaid Shirt With Cowgirl Hat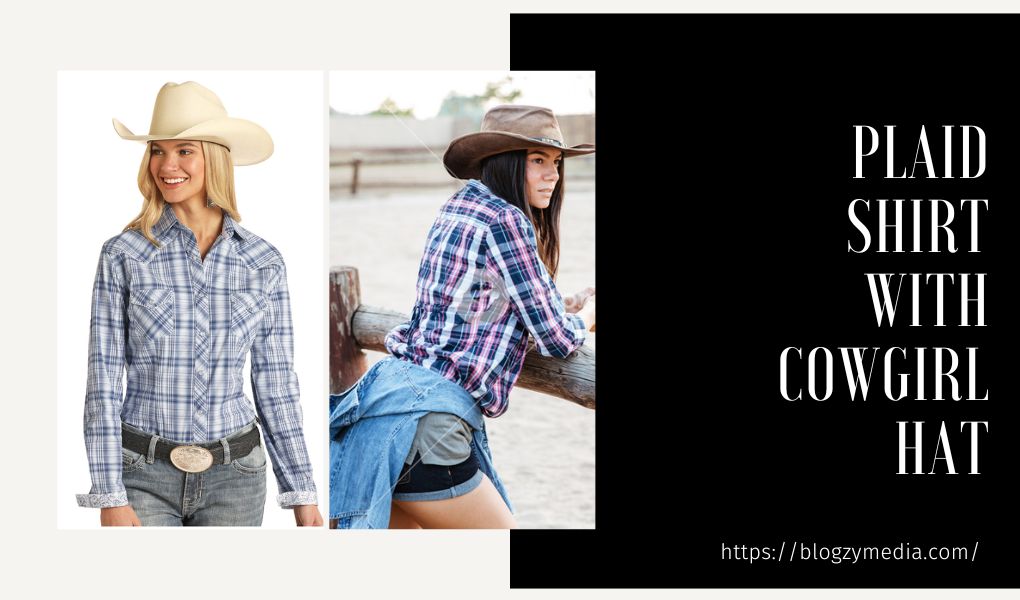 Here's another great Nashville outfits that is the perfect combination of rustic charm and country chic. The plaid shirt, with its classic checkered pattern, evokes a sense of down-home comfort and familiarity, while the cowgirl hat adds a touch of Western flair and adventure.
These two elements tend to create a look that is both rugged and refined, perfect for exploring the open plains or spending a night out on the town. Whether you're a seasoned cowgirl, or just looking to add a touch of country charm to your wardrobe, go and give this fit a try now!
#8 Romper With High Heels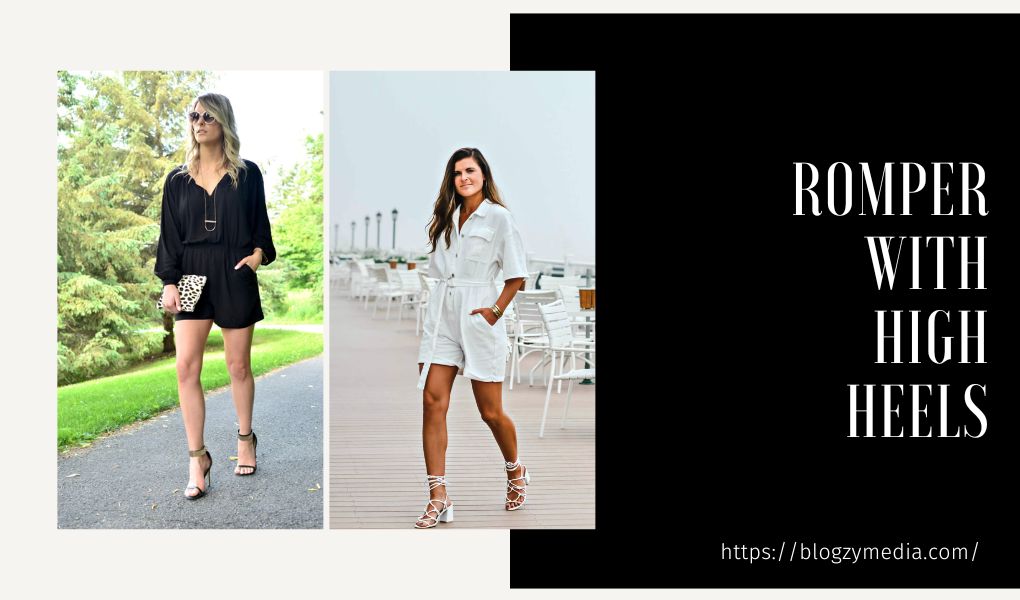 The romper, with its one-piece design, offers effortless elegance, and a relaxed fit that allows for ease of movement. Paired with some stylish high heels, this outfit can elevate your style, and add a touch of glam to your look. It could also become your favorite bachelorette outfits to wear in Nashville.
The romper comes in a variety of colors and patterns, which makes it easy to find one that suits your style. Whether you opt for a bold print or a neutral color, the romper is a versatile wardrobe staple that you can dress up or down.
When worn with high heels, the outfit takes on a more sophisticated and chic vibe. The heels add height and elongate the legs, enhancing your self-esteem, and strengthening you. Whether you're spending the evening on the town or going out during the day, this outfit is going to rock the day!
Conclusion
In conclusion, we have covered 8 of the best Nashville outfits that you can wear on your next trip to this vibrant city. Whether you're exploring the honky-tonk scene on Broadway or taking in the natural beauty of the parks and gardens, these outfits will have you looking stylish and feeling comfortable.
From classic denim and boots to trendy jumpsuits and statement accessories, there's something for everyone to enjoy. So, pack your bags and get ready to hit the streets of Nashville in style!
FAQs
Q.1 What should I wear to the Grand Ole Opry?
Firstly, keep in mind that it's a pretty special occasion. Moreover, it is crucial to understand that the dress code is pretty flexible. Women should wear dresses or skirts with blouses.
In the case of men, either a suit or dress pants with a collared shirt would be appropriate. You could also go for a more casual look by wearing khakis or dress jeans with a button-down shirt or polo shirt.
Q.2 Are cowboy boots a must-have for a Nashville outfits?
While cowboy boots are often associated with outfits of Nashville, they're not necessarily a must-have. You can still achieve a Nashville look with other types of footwear, such as ankle boots or sneakers.
Q.3 What Nashville Outfits is appropriate for a bachelorette party in Nashville?
For a bachelorette party in Nashville, you could wear something like a cute top or blouse, denim shorts or a denim skirt, and comfortable shoes for walking around. You could also add accessories like a hat, statement jewelry, or a fun handbag.
Q.4 What is the best time to visit Nashville?
Well, Nashville is a great city to visit any time of the year, but there are certain times that might be better depending on what you want to do. Plan your trip around the CMA or Americana music festivals if you're a music fan.
The trees turn colors in the spring and fall if you're interested in the outdoors. There are plenty of parks and trails in and around Nashville that offer beautiful views of nature.
Q.5 Which Nashville Outfits I should wear for a photoshoot?
For a photo shoot in Nashville, you could wear something like a flowy maxi dress, a vintage-inspired blouse and jeans, or a bohemian-style skirt and top. Just make sure the outfit complements the setting and your personal style.
Hope You like this blog.